Why hello!
This`s been a very busy day...I had a school test and I had to get up really early XD
BTW...I want to thank you! new blog and twitter

followes and new customers! I really appreaciate

your support and I have to say...my customers

are very good looking and nice people!! they

really are.
So, I received 2 packages today yay!
The lovely Krystyne from
3girls2cents1blog.com
sent me these...
...dont know `bout you but I love those labels! THANKS Krystyne I cant wait to receive the chai tea!
I few weeks ago I found a really awesome girl (Casey) that makes great quality pins!!! she`s lovely and has the best price ever! and belive you me! I spent lots of time roaming around Etsy and ebay trying to find a great shop.
I ordered 100 and I LUV them all, I will buy all my pins from her shop....you can see more of her info and customers in her
myspace pag
e...photos are not that good but once I get them in their packages I will share very pretty photos with you.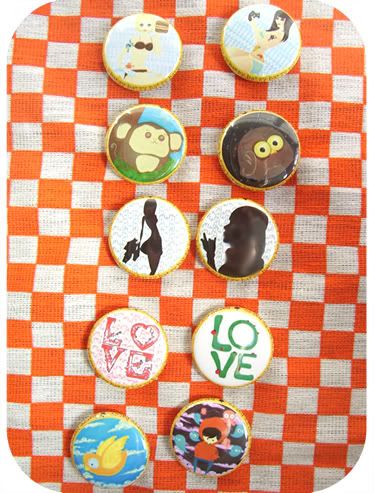 I also have great art pieces from deviantArt artists...check them out and show them some love!
Have a lovely day!